Your iPhone is more or less a computer that you carry with you all the time. So, why don't you use it as a podcast recording device, if you have it with you all the time already, right? The problem is, that even if you feel that the default iPhone microphone is great for calls, that is not really true for recording. If you try to record a conversation with the default microphone, you will always have problems with background noise. Of course, you can do it, but if you want your podcast to sound professional, you should invest in a proper microphone for iPhone.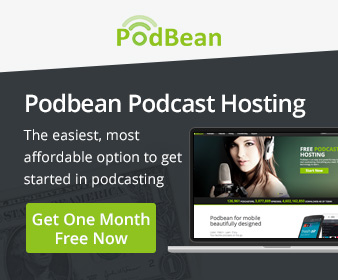 iPhones have a special connector that is not USB or XLR so you can't use the standard microphones. This is why we have a good selection of Lightning Microphones for iPhone here for you.
(but if you want to use the USB or XLR microphone that you already own, you can do that. You just need to use a converter. Click here)
The best mic for an iPhone (or an iPad): Shure MV88
The Shure MV88 is a condenser microphone that you can plug into your iPhone, iPad or iPod. It comes with a recording app, which allows you to record and edit the sound on your phone. You will probably want to edit your recordings on your desktop, but if you have a podcast that features only recordings, you can do it from the app directly. But, you will have to record with the app that comes with the microphone.
The microphone was created for sound recordings, but it is equally great to record interviews. It can pick up sound in Stereo, Bidirectional mode, Cardioid or Side, and includes 5 DSP presets (speech, singing, flat, acoustic instrument or loud music). And because it is a microphone that you will take on the road, it includes a carrying case and a windscreen. The microphone paired with the original app (that you will have to use) will allow you to create great recordings on the go. Give it a try!
Number 2: Rode IXY-L
An excellent microphone that is enclosed into an all-metal casing that protects the microphone from when you are a bit clumsy, but it also protects the audio from electromagnetic interference. It also comes with an iPhone app, that will allow you to record 24-bit audio up to 96 kHz. The downside of the app is that it does not have gain control (the previous Shure app does), but you can use other apps that will allow you to do that.
The microphone has two microphones that are perpendicular to each other, so it can record L and R channels correctly and gives you real stereo audio recordings. You will not be able to change the position of the microphones, but that is for a reason. The microphone comes with a tiny case for storage and transportation that protects the microphone from dust when you are up and around.
This is really the microphone you would like to take for a spin!
iPhone microphone for under $100: Zoom iQ7
This microphone is a bit different from the others in this article because it is a mid-side stereo condenser microphone, this means that you can adjust the width of the stereo recording even after you recorded it in post-production. The microphone is made of plastic and, you can rotate the direction of the mic so that they point to the source of your recording. Also one of the things that are different with this one is that the microphone comes with a spacer at the part where you plug it into the phone. This allows you to use the microphone with different casings on your iPhone.
As (almost) every other microphone it comes with its own app, but it seems that the app quality does not really match the microphone quality, because when using it you will bump into problems with how to share the files and a weird user interface. All in all, this is a great microphone to record audio even in a noisy environment, and with the price tag, you will be able to take it anywhere."