You have probably read a lot of articles claiming to give you FREE podcast hostings, but at the end, they tell you, you need to pay. This article gives you ONLY FOREVER FREE podcast hosting websites. The list may not be that long as it is on other websites, but these are really forever free (or at least they claim they are).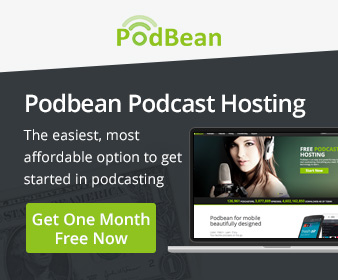 Here is the list of forever FREE podcast hosting websites:
Podcasts.com
whooshkaa.com
Podcasts.com free hosting
This is a great website to host your podcast for free. The fact that they are for free does not mean that the service they offer you is of any less quality than the others. You will get free hosting, an RSS feed that you can upload to iTunes and other platforms, you get an SEO friendly landing page for every episode. You can also link your website to Google Analytics for your podcast analytic needs.
So it is free and it does almost everything you need. There are specific needs for specific people or podcasts, but when you start a podcast, this free service will be more than enough for you.
whooshkaa.com free hosting
This is also a completely free hosting, what is special with this company is that you will be able to track how much of your podcast people listen to. Much more exact than with iTunes or other services. It is true, that this will be valid data only for people who listen to your podcast on the whooshkaa website, but still. This may be a sample, but it is still a valid sample.
The other great thing about this website is that they will also help you to earn money with your podcast. They have a system that will ad ads to your podcast if and when you would like to have ads. So that if your podcast has a good following, you can make money directly of this platform.
Should you use a free platform?
It is always tricky if you rely on free services with something that is really important for you. The fact that something is free does not mean that the company does not need money. Everything and every company needs money to run. They can have enough right now or they can have other sources of getting the money, but in the end, they will need to get money somewhere. This can mean that they will start charging you eventually. Or that they will get the money somewhere else, or they will go bust.
And this is what you don't want to have. You don't want to build a solid following for your podcast on a free hosting platform that then dies. In the best case scenario you will be able to move from your free hosting to a different hosting platform. But in the wors, you will be left without anything.
The free platform does not guarantee you that you will be able to transfer away from them when they go bust. It is completely possible that they just close down and don't tell anyone anything.
But if you don't have any other option, then do it. If using a free podcast hosting is the only way for you to podcast, then go ahead. And when your podcast gets successfullyou can start paying for service.