Table of contents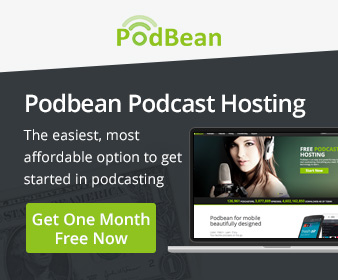 "Knowing how many people listen to your podcast and how many people subscribe to your podcast is essential for every podcast creator. Sadly, podcast analytics is a bit more complex than website analytics, where you can use one tool to give you all the information. The problem that you have is that you will submit your podcasts to different directories and those directories (like the iTunes or Google play) will give you each of their own information. They will be able to give you information on how many people subscribed to your podcast, but only for one of the services.
So you will know how many iTunes subscribers you have, and how many Google, Stitcher etc… But you will never know in total, how many people subscribe to you, people can subscribe via different services and it is really hard to keep track. So there are two things we will look at, the number of downloads and the number of iTunes subscribers.
There are different tools that will give you each of their own information, so you need to understand why and how this information differ from each other.
Let's start with
The best podcast analytics
The best analytics for your podcast is always your podcast host. If you are using Podbean, SoundCloud (I've compared them here) or any other podcast hosting, you will have the best analytics there. Well, at least the most exact data on the number of downloads. Your host will not be able to tell you how many people subscribed to your podcast or will be only able to show you the data for their subscribers.  That is ok, but you will get most of your subscribers from iTunes or Google Play, so your podbean subscribers are not really the right metrics.
But, still. Your host will have the best download statistics because all the different services will download the podcast from your host. This means, that you want to check the download statistics here and they will be the most up to date.
Chartable – the best analytics for your podcast
Chartable is a free service (ok, fremium, you are able to use if for free, but you can also pay to get all the data you need) and it gives you a lot of information about your podcast for free.
The most important thing that I love about it is that it gives me all the information about how many people listen to my podcast, but also it combines all the reviews and comments that I receive for my podcast. It is also able to integrate with different other podcast services and get their data to combine the data.
An interesting feature that they have is that you are able to compare two episodes of your podcast and how they worked 30 (or more) days after you released the episode. Here is an example of my podcast episodes, where you can see that one of the episodes got some tailwind and got a lot of listeners in the time 10 – 15 days after the release, and the other did not.
This is only one of the features that you can find in Chartable. The next one that I really love (and the results are pretty bad :D) is how Chartable is able to track your positioning in iTunes podcast charts. You can see my results in the picture, and see that my podcast is not really popular in the US yet 🙂 but gains some recognition in my home country.
It will also track changes in your positioning and it also includes a link where you can see all the other podcasts and their descriptions.
The most important thing that Chartable does is that it not only displays information but it tells you more about that data. So for every episode, you not only get the number of people that have downloaded, but you can see how the launch of that episode went (for first 7 days and 60 days after the launch) and they are trying to really find confirmed listeners compared to total downloads. Of course, you can get all the normal numbers of % of consumption and other data as you can get in other podcast analytics.
My main KPI (key performance indicator) is now the average number of downloads for all episodes because I feel that this is the number that I want to raise. It is around 100 now, and I will try to get it higher with new guests that I have lined up for my podcast.
iTunes podcast analytics
But if you want to know how many people are subscribed to your podcast, you want to check out the iTunes data. A big part of all your subscribers probably come from iTunes so you want to see this data.
You can find the analytics in your itunesConnect, the place where you have already submitted your podcast. You can find the icon at the top.
The good part here is that iTunes is able to tell you not only how many people subscribe, but also how they listen to your podcast. And this for every episode that you publish. This means, that you can measure the quality of an episode.
Here is an example is taken from ITC how this looks like:
So you can see at what minute your subscribers started to be bored and started to jump off the board and went to listen to something else. This is immensely important and this is the only place where you can find such information.
So, this is the two options. You can of course go and check out all the analytics from all the different places where you have your podcast, but this will be tedious work. And you should not really be looking at analytics all the time. Just have two sources as I suggest up there, and use all the remaining time that you have to make your podcast better. This will be the best way to use your time.
Image sources:
https://techcrunch.com/2017/12/14/apple-launches-its-podcast-analytics-service-into-beta/"