"Do you want to jump directly to headphone reviews? No worries, I've got you covered, go here:
Cheap Headphones
Middle Headphones
High-end Headphones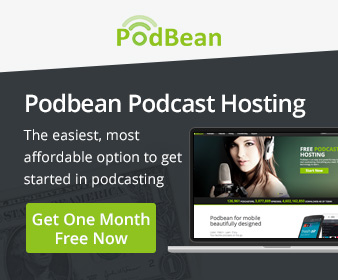 Update 2019: All these that I've mentioned when I prepared this post are still valid. But, I've found my own, favorite headphones that I now use for podcast listening and editing. These are the Sennheiser PXC 550 Wireless, noise canceling, nice fitting, wireless headphones with a really nice sounding sound and they have a build in microphone. Check out my review here or just get them on Amazon here.
A short overview of our selected podcast headphones
We sometimes forget about podcast headphones, because everyone thinks that the microphone is the most important part of the equipment. And, while this can be true, right after that, right after we make sure that our voice is recorded the right way, we need to think about headphones. We will use them in different ways:
When we record, especially when we record outside or we interview someone, we need to hear how the other person and the surrounding sounds are picked up by the microphones
When we edit our podcast, we need to hear all the details that will be heard by the podcast listeners
I sometimes use them to listen to other podcasts, when I do it at home
How to buy Headphones for Podcasting
But you use them in every step of creating a podcast, so you need to think about what kind of headphones you will need. There are of course a couple of considerations that you need to think about before you decide. Let's see:
1. Do you want them to be noise canceling?
Well, this sounds like a great idea and it is, but active sound canceling headphones can be in the higher price ranges. It is true that you want to hear only what happens in your microphone or only what you are editing, but one of the big problems with noise-canceling headphones can be the comfort. Because they need to cancel noise (that's in their name 😀 ) they need to cover most of your ears, and this means that they can be big and bulky.
And if you are editing for hours, wearing noise-canceling podcast headphones can be uncomfortable. Just as a warning, for people that wear glasses, this can be even more important. But of course, the more you invest in them, the better they are, and fewer problems with comfort.
Pro tip – noise canceling headphones are great at canceling noise if you invest a lot. You need to pay at least $200 for them to be good, otherwise, just don't bother and get a normal pair of headphones.
2. Earbuds or headphones
Earbuds are headphones that will go into your ear. They are small and convenient, and can also be cheaper than big headphones. Of course, the quality of the sound and the amount of sound that they leak can be a problem. You will hear much more of the noise from outside, and some of what you listen to will be heard outside.
The latter one is called sound leaking and can be a problem in podcasting. Think about where will you record most, because headphones are more inconvenient to transport, but usually work better.
3. Open vs. closed back podcast headphones
This will influence how much sound leaks out of your headphones. Open back headphones are will allow more sound to escape to the surroundings. This is not always a bad thing, but when you record in front of a microphone, you don't really want too much sound to get out of your headphones and into the microphone. Open back headphones will leak a bit more sound, but will also sound more natural and precise.
Closed back headphones will sound a bit more like the voice/music is in your head, a bit more bass-y, and can sometimes be a bit less comfortable. Of course, again, you get what you pay for, and if you are willing to invest a bit more, you will be able to get very comfortable closed-back headphones.
4. Frequency range
Every headphone that you will look at will tell you about the frequency range that you can hear. The wider the range, the more sounds you can hear. Generally, ranges from 10 Hz to 25.000 Hz will be recommended and can be good enough.
Also, you need to look at the frequency response curve. If it is in the low end, you will hear more bass, like for example in the Beats headphones. Most cheap headphones will have a U shaped curve, meaning that they will sound nice, but will cut out the mid-range.
Flat response podcast headphones are the ones that will favor every range and can be used in the most settings.
5. Your feeling
If possible, you should go and test out the headphones you will use for podcasting. You are the person that will wear them for hours, so they should be comfortable and nice for you to wear. I know, generally, we buy stuff on the internet these days so we don't really go and test things out.
But, you should, and even if you find a great deal on Amazon (here, headphones on Amazon for you), you can go and test them out in your local shop and then go to Amazon and buy them if they fit.
Cheap podcast headphones
Cheap podcast headphones are not always crappy podcast headphones. Of course, you won't get professional studio quality sound out of a pair of headphones that you buy for less than $100, but you probably don't need such great quality for your podcast right now.
Sure, eventually you will try to upgrade your equipment, but if you are only starting out, you don't need to buy the most expensive equipment.
I've written a whole article on all the different kinds of headphones that you can find for under $100, so if you are really interested into all the details, go and read Best cheap headphones for a podcast (2018). But if you would just like my opinion, this is what you should buy.
All three on this list are still over the ear headphones, so you won't find any earbud headphones on this list. If you feel, you would like to take home earbuds, check out these ones, they are a great option:
C Crane Co S9EB Senta 9 Premium In-Ear Earbuds with Mute Button and Carry Case
Mid-range podcast headphones
Mid-range is what most of the podcasters use. Sure, you want something that is durable and you want something that will produce good sound. You will take them around from time to time, and you don't want them to break on the first trip, but you also don't want them to be too bulky.
Generally, you will edit your podcast with them so you will mostly listen to people talking, but you will also want to add some sounds to your podcast, so occasionally you listen to music. And sometimes you just relax at your computer and will use the same headphones.
I've got you covered. Here are the three best headphones for podcasting in the middle price range:
Audio-Technica ATH-M50x
You can find them here on Amazon.
These are usually called the best price-performance headphones. Their smaller brother ATH-M30 is in the Cheap headphones category, but the M50x is the real deal. They produce frequencies from 5 – 28.000 Hz (remember, this is a bit more than regular headphones) and have a max input up to 1600 mW. They are really comfortable, made from quality material that won't bother you even if you wear them for hours in a row.
They are not cordless, but you can purchase a Bluetooth adapter (here on Amazon), that will transform them into wireless Bluetooth headphones. They come with detachable cables, so you can use the Bluetooth adapter and of course, you can collapse them with ease, so that you can take them on the road. As you take them in your hands you will see, that they are made from high-quality materials and will last for a while. Give them a try here.
Harman Kardon CL Precision
This is a different kind of a girl in town. Great headphones, that offer surround sound when you are listening to your podcasts, and with a different, modern design. Also, they go hard on the basses, so if you will use your headphones to listen to music and create podcasts, these are probably your choice.
Users especially love to purchase those is they are creating podcasts with video or talk to people on skype. You want to look good when you do it and these headphones will allow you to do that. Nothing wrong with being sassy and podcasty 😀
High-end podcast headphones
These are the headphones, that will make you hear great, look great and feel great. Yes, they are expensive, but, there is a reason for that. Check them out, and if you use them, I would be happy to hear what you think about them.
Grado Prestige Series SR325e Headphones
There are only a couple of headphones that are made for podcasting, and these are one of the few. Yes, some people may say, that they lack bass support, but when you listen to podcasts, to people talking, you don't really need great bass. What you need is a comfortable set of headphones that will allow you to focus on the sounds, not on the transmitter. The company that is building these is based in NY and also builds most of the products in NY. So, they are made in the USA if this is important for you.
These are open-back headphones, this means that they don't really block external noise and leak sound, so sound can go in and out of the headphones. Nothing really problematic if you are creating podcasts. The pads that are used in these headphones are molded in a way that they apply more pressure on the outer edges. Of course they are user-replaceable, but all in all not the best in the world, as their sound is.
They do not ship with a case. Get yours here
Bose QuietComfort 35 Series 2 (QC35)
If you've heard of any company producing headphones then you've heard of Bose. These are the headphones that audiophiles swear by and once you go, Bose, you never go back. People who use these are fans of the brand and ready to defend them day in and day out.
And they have a reason for that. These are wireless noise-canceling headphones that are one of the most comfortable that you will find on the market. And the noise canceling that you get here is top of the notch. Especially the three stages of noise canceling, that you can set yourself, are great for podcasting because when you want to hear some of the surrounding sounds, you can set them to low, and when you are in a studio, set them to high. Also, with their lithium-ion battery, they will play sound for you for up to 20 hours, so there won't be enough hours in a day for you to listen to all the podcasts that you can listen to. And, more, these headphones are not only podcasting headphones, because of the range of sound they produce, but they are also great for listening to all kinds of music and talking.