This is what you can find on this page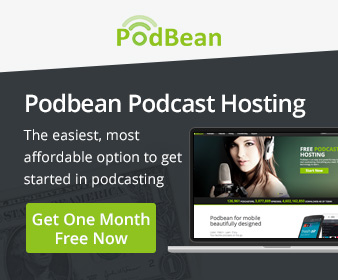 Should you buy a special podcast microphone?
Every computer has a built-in microphone and every smartphone has a built-in microphone that we use every day. That means that you can create a podcast without even buying a special microphone. Well, those can be good enough to talk to people or have a quick (and dirty) skype chat, but if you want to stand out with your podcast, you will need a special microphone.
The best podcasts are something special even in the audio category. Your podcast probably won't get awards for its audio editing, but a solid microphone is a start. You don't want your listeners to cringe when they listen to you and hear all the problematic sounds that come with a bad microphone.
Here are the questions you need to ask when picking a microphone:
Will you travel with your microphone
Do you have a mixer?
Will you record mostly music or talking?
Travel microphones are different than those that you use on your desk or in a recording studio. You want them to be smaller and more robust, but also you want them to record differently. Of course, you can have two microphones or even more, but in the beginning, you would probably like to cut the costs down. So decide first. And if you are going to travel with it, read this article on portable podcast microphones.
Having a sound mixer for your podcast means that you will be able to record the sound better and that you will be able to do a couple of other things. But it also means that you will need an XLR microphone, not a USB one (if you are not sure what this is, read this article USB or XLR microphone). I have a great article on podcast mixers here.
Different sounds require different microphones. Of course, most microphones are ok for most sounds (we differentiate speech and music/singing), but if you are looking for a great sound, you want to buy a specialized speech microphone.
We will look at best microphones for podcasting in three categories (cheap, mid-range, top-tier), but here are the winners:
Best cheap podcast microphone
Youmic Lavalier – the cheapest
This is as cheap as it gets, a microphone that is under $20. This is a small, clip-on microphone, that you can use to record your podcast. The sound that you record is not the best sound out there, but because the microphone is close to you, it is much better than the built-in microphone in your computer.
So you've gone a step up from what you have right now. It is an omnidirectional condenser microphone, meaning that it records sounds from all the directions. You can speak normally while is it clipped to your shirt and not worry about where the mic is.
If you are just starting off but would still like to have a bit better sound than the default computer microphone, this is the microphone to buy. But, it will be hard to record any guests with this microphone, because it is clipped to your shirt, and you will have to un-clip and pass it to your guest after every question. But you can make it work in such a way that you give the microphone to your guest and only record his/her answers and then after the interview you record all the questions yourself in your (home) studio.
Samson Gomic
this one is a bit more expensive, but also a bit different than the Youmic. This microphone is created to be used on laptops because it can clip on to your laptop. Also, it has a small stand that you can use for it to stand on your table.
It is a large diaphragm condenser mic, that means that you can use it to record multiple people because it will pick up sounds at a distance. So if you want to record two people or a group of people for your podcast, this can be your recording solution. But this also means that it will pick up sounds from the distance, like the background noise that you have in the space where you record. So if you have a loud room, even an AC or a fan, a refrigerator or even a loud computer, this will be on the recording.
It is durable and because it has a case, you can carry it around safely.
Samson Q2U
This one is one of the "secrets" when looking into cheap podcast microphones. The cost can be compared to the two up there, but this is already a proper microphone. It has a couple of things that the previous two do not have and is so THE WINNER in this category.
This microphone is an XLR and USB microphone, so you can use it to connect it to your podcast mixer (looking for one? read about them here) with an XLR connector, or you can connect it directly to your phone or computer via a USB connector. It also has a 3.5mm headphone jack, so that you can listen to the sound coming directly from the microphone.
It comes with a desktop stand and a USB and XLR cable. You don't need anything else to start recording for your podcast right now.
Mid-range podcast microphone
These are proper microphones that you can use to create a professionally sounding podcast. But of course, they cost a bit more. But they will allow you to have a podcast and make it sound as if it is done by a professional in a studio. Of course, if you learn the basics of how to use a microphone and your editing software.
No-one can help you, not even the best microphone if you use it in a wrong way if your surroundings are not prepared for sound etc. There are a lot of things that you can do wrong while recording a podcast, but if you do it right, and have a proper microphone, you are all set.
Blue Yeti
This is the microphone that is very often mentioned when people talk about podcast microphones. And with a reason. This is the microphone that I use to record my podcast and it works great. Think about getting a shock mount to use with your microphone.
It fits into the mid-range podcast category, and it makes the sound so much better. It is, of course, a USB and XLR microphone. Again, you can start off using the USB and record directly to your computer or iPhone, and if you later upgrade to a recorder or a mixer that requires you to use the XLR connection, you can, of course, do that.
The Yeti microphone also comes with a desktop stand, and it is a proper desktop stand. Everything about this microphone is pretty sturdy. You will be able to use it for a long time and you won't have to worry about it breaking.
The microphone also has a headphone jack, so you can listen to the recorded sound directly from the microphone.
Shure SM58
The Shure microphone is a hand-held microphone, that makes it also a great portable microphone (if you are interested in portable microphones, find them here). You will see this microphone even when you go out to concerts or other open-air events. They are really reliable, and they don't mind if you drop them or just carry them in your bag.
They are often used by podcast creators at the second microphone, or the first one if you will have to do a lot of travel with your microphone.
This microphone was first produced in 1966, and it became the first industry standard microphone. This microphone and its brother SM57 are the best selling microphones in the world, so this one will be the best for your podcast.
MXL990