The best platform is gotranscribe.com if you need a solution right now. Order your first transcript right now!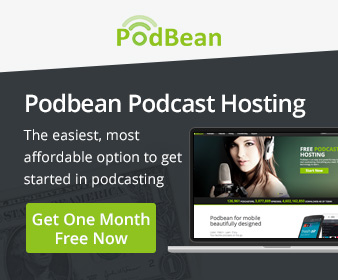 Do you need to add transcription to your podcast
Show notes are an important part of your podcast. Because podcasting is an audio-only medium it is sometimes hard to convey all the information you would like. SO we use the show notes to add links to the materials that we talk about or add pictures or images that we talk about on the podcast.
Show notes are also a way to generate traffic to the podcast, especially from search engines. If we have a website for our podcast where we publish all the episodes, we can add unique content to the episodes and will get rankings in Google and other search engines.
But of course, it is not that easy. Generating new, unique and interesting content can be a struggle (this is why Google likes it so much), and a lot of podcasters don't generate it. A shortcut to get new content in written form is to transcribe your podcast.
How does the transcript help your audience and you
The audience can re-read the parts of the podcast that they did not understand or would like to check out again, but not search for it in the audio.
Your audience can share a part of your episode with someone else via e-mail or social media even if that other person does not listen to podcasts. They can just copy-paste it and send it to a friend.
It helps those that have problems with hearing
It helps you because you get more organic (SEO) traffic because you get
Ways to get the transcript done
You can do it yourself.
You re-listen to the episode and type out all the words as they are said in the podcast. This is a great way to re-listen to your episodes, but it can be hard work. I am able to type with all my 10 fingers and am generally a fast writer, but it usually takes me to double the audio time to type out the transcript. So if you have a one hour podcast, it can take you two (or usually more) hours to do the transcript. So prepare your fingers and oil your keyboard. Especially if you work on a laptop, this can be a tedious task.
Automatic transcription services
The machines are getting more and more intelligent, it is easier and easier to find a service that will automatically transcribe your podcast. Well, in theory. In practice, we see that they are not good enough. And that they work only for English podcasts, if you have your podcast in any other language, then you have a problem.

3. Get a cheap transcriptor on Upwork or Fiver
Upwork and Fiver are platforms where you can find people from all around the world that are able to do the transcript for you. If you have a great transcriptor on those platforms, that they can be a great solution. But on the other hand, it can be hard to find a really good and reliable person to do it for you. And you need to check the transcript every time. Or the freelancer can get sick, stop working, etc. This can be a cheaper option, but it requires you to work more for it.
4. My favorite way to transcribe my podcast
You probably already know that I have my own podcast. And of course, I do transcribe my podcast episodes. Because I practice what I preach.
I have done it myself for some of the previous projects, but now I feel that I can use my time better and am using a transcription service. I use the gotranscript.com platform.
They are a professional service and have a lot of people available for the transcription. This means that the transcript is always done well and on time. I don't need to worry about the quality because they vet their people before they work for me.

And I've done a lot of transcripts with them and was extremely satisfied. They are a company registered in the EU, so I can also get the VAT and customer protection if I ever need it.
So if you need a fast and reliable service for your podcast transcription, use this one.