"Here is the short answer on how much does a podcast cost: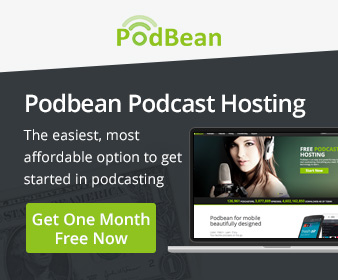 Starting investment: $150 + $20 monthly
hosting – $20 monthly
Microphone – $100
Headphones – $50
A more expensive podcast will cost:
Starting investment: $500 + $100 monthly
Microphone – $200
Headphones – $150
Hosting – $20 monthly
Mixer – $150
Music – $20 monthly
Graphics – $20 monthly
You should probably know how much does producing a podcast cost before you start producing a podcast, right? Well, it is easy to answer, if you understand all the things you will need to produce a podcast. We will go through the basics and will create a calculation of how much does a cheap, a middle priced and an expensive podcast cost.
These are the things you will need for a podcast
Podcast microphone
Podcast headphones
Podcast hosting
Some of you will also need
Podcast mixer
Podcast music
Podcast graphics
Podcast voice recordings
There is a big variety in the complexity of a podcast that will influence the price of producing a podcast. As you can see from the list at the top, it starts with the equipment, you can be a one person and a microphone and produce a great podcast. But, sometimes you want to make it sound really professional and you need a bit more. Before we go into the groups, we will look through all the important parts and their cost.
Podcast microphone cost
You have to make two decisions here,
1. How many microphones do you need
This depends largely on the type of the podcast you would like to do. If it is going to be only you and your microphone, you need only one. And if you will be interviewing people on the street, you are still good with only one. Two or more friends at home, everyone will probably need their own microphone. Or maybe, if there is two of you and you can meet at the same place, you can start with one and then upgrade.
2. How good should these microphones be
Microphones go from cheap to really expensive. The cheap ones will cost around $50 and the expense can go into thousands. Of course, you can start with the built-in microphone of your computer, but if you want to be on the safe side, invest around $100 into an ok microphone, you can find it here.
Podcast headphones cost
We can start with cheap in-ear earbud headphones that you can find here, or you start with proper headphones that are still around the $100 mark that you can find here. Again, if you want to go all out you can go for a pair of Bose headphones (here) that are probably the best you can find on the market.
There is a variety of functionalities that headphones have and if you want to go into the details of what you need and want, read this article on best podcast headphones.
The most important thing you would probably want to have in podcast headphones is that you want them to leak as little as possible if you will be working from home. You don't really need to hear the surroundings, and you don't want your microphone to pick up any sounds.
Podcast hosting cost
Your podcast needs a home, where you upload all your files, and where your listeners can find links to subscribe to your podcast. You should probably use dedicaded podcast hosting, because it will make everything much easier. It will be easier for you, it will be easier for your listeners and it will probably be even cheaper.
I've compared a couple of podcast hosting platforms here, read on it. Hosting will cost you around $20 – $40.
Now let's go to the more expensive stuff that you will need only if you want to go bigger with your podcast.
Podcast mixer cost
Podcast mixer is the thing that will allow you to record different microphones or sounds on different channels. This makes editing of the podcast much easier, but it is only important if you have multiple people on your podcast very often. It also allows you to edit the podcast while you record it, and this makes the creation of the podcast much shorter, but a bit more complicated. But when you finish with recording, you will be done.
If you are using multiple microphones, you will need to use a mixer, because you, of course, need a place to plug in all the microphones. The number of different microphones will also determine the size and the price of the mixer you need. I've written a lot about mixers, you can read about them here.
Podcast music
Music and other audio is something that will allow your podcast to be different from others. It is not necessary that every podcast uses background or intro music and other sounds, but professionally recorded and edited podcasts do that. And you will want to do that too. So you need to plan some budget for that too. You can find sounds and music on the internet for free, but the quality can be questionable. You can find great things on free websites, but you will have to invest a lot more time into looking for something useful than if you subscribe to a paid service that will allow you to download sounds and music.
So try and budget around $100 for this
Podcast graphics
You will need a website, you will need a podcast logo for iTunes and every episode will need a website post and a Facebook post, and a Facebook ad. So there are a number of graphical elements you need to have for your podcast, and the most important one is that they need to be in sync.
So someone should create the logo and the look and feel for all your other graphics needs. Again, you can do this for free by yourself (use this tool called Canva, it does magic!), or you can buy the graphics on a freelance website.
Also, for every episode, you need an image, so you will probably want to subscribe to a photo website, or you can use free stock image websites. Again with the free websites, the same goes as with the free music websites. If you go to the free website, you will need much more time and effort to find the right one. But it is free."