It is hard to define what is the best podcast, but of course at the end of the day, the best podcast is the one that has the most listeners.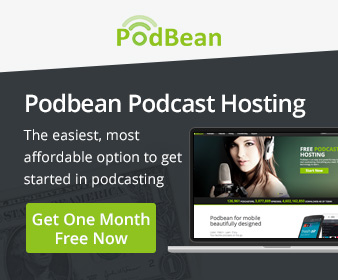 So, let's think about the best podcasts and see what they do. Also, the other thing that we are going ot do is we are going to think about what to do to become the best podcast.
Quality equipment
Your sound should be good enough. It does not need to be the best sound quality in town, but it needs to be good enough. soundproof means that you need a good microphone and probably a mixer.
You should also soundproof the room that you record. Or at least, create good sound conditions in the room where you record. Maybe, buy a Microphone sound shield that will take care of most of the annoying sounds for you.Â
You can read all about good podcast equipment here.
Great story
Nothing, nothing, nothing is more important that the story that you are going to talk about. And it does not really need to be a story, but you need to have something interesting to tell in every episode that you produce. And if this sounds easy at first, think about the episode 100. Will you have enough to tell in that episode?
Of course, there are different things that you can do to make your story interesting, like invite guests or have a co-host. But in general, you don't want to have a podcast "I will just tell what comes to my mind". It won't work.
Promotion
You can have the best podcast, but if noone listens to it, then what good does it do? You need listeners. Don't count on them finding you, you should find them.
Social media, especially Twitter is a great way to get new listeners. You should be active, you should talk to people and people will start paying attention.
There are Reddit threads that allow you to promote your podcast every Monday they publish a new thread in https://www.reddit.com/r/podcasts/
Stick to it
Generally, it will take time for people to find your podcast and subscribe to it. You should know this in advance. So don't give up when you see small numbers on your downloads. It will take time to get to your first 1000 downloads.
People often start podcasting with the idea that they will be able to earn a lot of money with it. And soon they discover that it is not that easy. And it is not, it is really hard if you would like to get a full paycheck from your podcast. So, think about why you are doing this. If you decide that you are doing it because you like the topic, or because you like audio, then it is ok.Â
You will stick to your podcast if someone listens to it or not. But, still, you should try to get the word out and get people to listen to your podcast.
"