Table of contents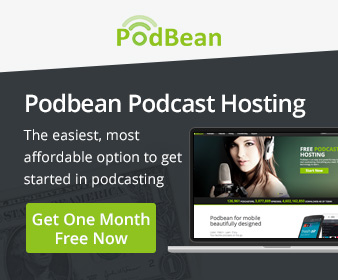 Podcast is usually not much more than the people that are the guest on the podcast. Especially, if you are doing a podcast where you interview or talk to other people, it is extremely important, that you have interesting guests.
If you would like to know more about the tools I use to invite podcast guests, read this article.
The number 1 advice is, just go for it. Just send them a message. Don't worry that they are too busy, to famous or too whatever. Just try it.
I had great success with just sending a message to people that I was sure won't even think about being guests on my podcast. But it seems that podcasts are still somehow a new thing, and people like to take time to be guests on a good podcast.

Here are a couple of things that you should be aware of before you do it:
The Pre-pitch
Some people are just not very public. And it is hard to find their contacts. Or you can find them on social networks that won't really allow you to talk to them (LinkedIn, Twitter). Just send them a short line "Hey, I would like to invite you to be a guest on my podcast. Can we talk?". They will know to accept your friendship request or start following you so that you can move to a communication channel that is more
The pitch
Send them something personal. Tell the guest who you are, why you are doing the podcast and what does the podcast look like. Tell him/her what you expect of them and when.
Add the names of people that were already guests on your podcast. If you did not have any guests yet, then tell them that.
And go straight to the point. Give them a couple of time slots that work for you and let them pick one. Very often you will receive a confirmed time slot. I use SetMore https://www.setmore.com/ to send them an option of timeslots, and then they can directly pick a comfortable time for them.
Pitch timing
There is a good time to send the pitch and a better time. Any time is good enough. But if you can find the best time for your guests, you will have them on your podcast. What is the best time? If they are starting something new (just released a new product/webpage/book/got a new job etc.), then this is a great time. They will be interested in promoting themselves and will more likely say YES.
Topic
This is probably a very important thing, and it is often forgotten. You need to understand that they are going to be a guest on a public show. This means that they are also worried, that they won't have smart answers, or that they will say something stupid. So you need to choose a topic that they will be comfortable talking about.
Podcast website
Your podcast should look professional. Have a site. And have an e-mail address that sounds like your podcast. It is ok, if you use free tools but have an online presence, that is presentable 😀
Your audience
You should be able to talk about who is your podcast audience and how big it is. If you are able to show exact numbers from your podcast analytics, that is even better. Some of your guests will want to see if your podcast gets any listens. You must understand that some people get a lot of podcast invitations and need to be able to decide which ones they would like to be a part of.
This does not mean that you won't be able to get great podcast guests if you don't get big numbers or are just at the beginning of your podcast. You should definately try.
I've gotten some of the most "famous" podcast guests for my 5th and 6th episode. Something must have clicked for them to come on the show. I'm not sure what it was, but it was something.