Inviting guests for your podcast can be a big thing. It can sometimes make or break your podcast. Or it can just make or break you.Â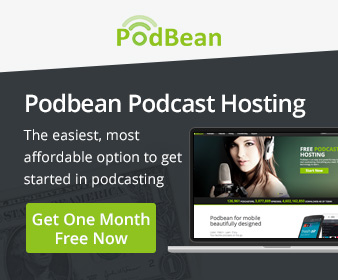 If you are interested in the general ideas on how to get great podcast guests, read my other article on podcast guests here.
It can take a lot of time and organisation for you to be able to track who you have allready invited, who do you need to invite etc. Well, it does not have to be this way.Â
There are tools that can make it easier for you to invite, track and book guests for your podcast. Here are some of the tools that I am using and that have worked great for me.
Ninja outreach
Ninja outreach is a Ninja in the outreach world. It helps you find guests, find their contact information and contact them, re-send invitations with templates and auto sending and everything else.
It is immensely important in a couple of things:
It will help you prevent contact the same person multiple times if you forget that you have already asked them. So if you try to reach the same person in 6 months, you will be able to see the history
All the history is in one place. This means that you can always look at what you talked about with a guest half a year ago when you tried to book him/her or when he was already a guest
Automatic resend requests if a person does not reply. Because you know, people are busy and tend to forget to answer. So if your guest did not respond to your request, send him another email a week later. If you try to track this by hand, you will get lost in an excel table. The tool helps immensely with all that.
Find contact info. This is not the main purpose of this tool, but it is good enough to help you find some contact information. If you are looking for a proprer contact finder, try the next tool in the list 🙂
Hunter.io
This is a tool that will help you find e-mail addresses. When you would like to contact your future podcast guest it can be hard to find his/her contact info. If the website does not have it listed, then you need to do it manually. Or you can use hunter.io, that looks for e-mail addresses of people all around the internet and then shows them to you. They have a freemium model, so you can find up to 100 contacts for free.
Go and test it out here.
Podcast guest scheduling – getmore.com
Scheduling can be hard. Finding a time that works for you and your guest, especially if you two are in different time zones … It can be a nightmare of tens of emails. Well, it does not have to be.
I'm located in Cental Europe and most of my podcast guests are from the UK or the US, this means that we have a time difference between us. And scheduling would be really hard.
I'm using this tool that allows me to enter my free times, when I'm available for recording, and then I just send a link to my guest in my invitation. He or she can easily find a time that is convenient within my open times and just add herself into the calendar.
We both receive an email with the details and we both receive an reminder a day before the recording. So noone forgets to show up for the recording. (I actually had a guest that forgot, double booked me, but then the reminder reminded him and we rescheduled)