Sound and podcast music are extremely important. A podcast that has no music and sound has no fire and no energy. But you don't really need a band that will record all the music for you for a lot of money. There are different libraries on the internet, that will allow you to access sounds and music for free or for a low fee and you can do magic with them.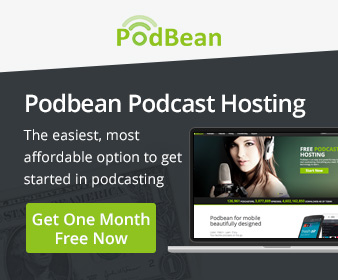 This is a short article that gives you exactly what you need 😀
There are at least two parts of your podcast where you need to think about the music.
Introduction – Not all podcast have introductions, some have a short one, some have one that has no music and some have extended pre-prepared intros that have a lot of different music. It is, of course, your decision of what kind of introduction do you want for your podcast. I fell that sometimes a great introduction can be a great marketing tool. Do you remember what is the sound when you start your Netflix account? Well, yes you do. And this is because their sound is their trademark. The same can happen with your podcast. The intro can be a great sound that will remind your listeners on how great your podcast is.
Sound editing – If you are going to edit your podcast and add music in between different parts of your podcast, you will again need music. Some podcast has music in the background, some add music for dramatic effect. Also, you can find the best sounds to add sound effects to your podcast.
Some podcast administrators will add sound effects to parts of the podcast where they try to emphasize parts of the podcast. You should try it too, but don't go overboard with it, because you can make the podcast worse, not better, with bad editing.
Free podcast music
Here you can find a music archive, where everything is free. All the free music that you find on the website can be used for podcasting. But not everything that you find on this website can be used for free. Look at the license for every piece of music. You can see the license on the right side and there is always also a link to all the details of what are the different limitations of different licenses.
You can sort through the soundtracks by genres or look at the charts of the best music in the last week month or year. Take your time, enjoy the listening and find something interesting
Free podcast sounds
You can find free sounds here.
If you want to make a great podcast, you will need to use different sound effects. The first thing you want to do is to have an intro and an outro. Music and sounds at the beginning and the end of the podcast. It is positive that you have them because the listeners will recognize your podcast and feel "at home" when they head your intro.